H4N HANDY RECORDER
DESCRIZIONE
Registratore audio portatile con 2 ingressi XLR alimentati per microfoni esterni.
Microfono integrato 90/180 gradi per registrazioni audio ambientali. Con valiga per trasporto. Registra in WAV/MP3 fino a 48.000 hz, e puoò essere utilizzato come scheda audio di acquisizione esterna. Disponibile eventualmente con braccio.
---
KIT BOOM NTG-3 RODE CON ANTIVENTO BLIMP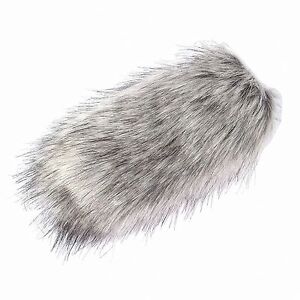 DESCRIZIONE
| | |
| --- | --- |
| Transducer | Condenser |
| Polar Pattern | Line-Gradient Supercardioid |
| Frequency Response | 40Hz to 20kHz |
| Dynamic Range (Typical) | 117dB |
| Signal-to-Noise Ratio | 81dB SPL (A-weighted) |
| Maximum Input Sound Level | 130dB |
| Power Requirements | 48V Phantom Power |
| Output Impedance | Nominal: 25 ohms |
| Output Connectors | 3-pin XLR |
| Pad | No |
| Low Frequency Roll-Off | No |
| Dimensions (LxDiameter) | 10 x 0.74″ (255 x 19mm) |
| Weight | 5.74oz (163g) |
---
SCARLETT 2i2
DESCRIZIONE
The Scarlett 2i2 is a 2 in / 2 out USB recording interface featuring two award-winning Focusrite preamps. Housed in an attractive anodised aluminium unibody chassis, the interface not only sounds fantastic but looks great too. What's more it's solid enough to take on the road when you travel. The Scarlett 2i2 is much more than just a pretty metal box…
---
AKG C2000B
DESCRIZIONE
The akg c 2000 b/h100 microphone excels in reproducing guitar and vocal sound. one of the basic rules of recording is that the quality of the recorded signal is determined by the weakest link in the signal chain. today, any microphone needs to match the high quality of 24-bit recording media.

therefore, one of the most important requirements for the akg c 2000 b was high sensitivity. this allows you to lay clean, noise-free tracks with no risk of noise levels from many individual tracks combining in the mix. its high spl capability makes the c 2000 b a highly versatile microphone that can be used even for extremely loud instruments.

the akg c 2000 b will deliver perfect results for demo recordings, in the rehearsal room, as well as in the best recording studios.

the c 2000 b includes a spider suspension shockmount and hardshell case from akg. requires phantom power.
---
EW-122P G3-G MKE-40EW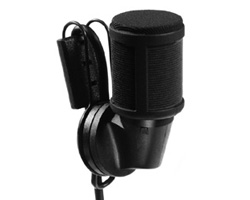 DESCRIZIONE
Sennheiser Kit RadioMicrofono Lavalier Range Frequenze 566~608MHz con microfono a clip MKE-40 e ricevitore portatile composto da:
– 1 ricevitore portatile EK100 G3
– 1 trasmettitore da tasca SK100 G3
– 1 microfono a clip MKE40EW
– 1 cavo jack CL1
– 1 cavo XLR CL 100
– 1 adattatore per telecamera CA 2
– 4 pile stilo 1,5V tipo AA
– Manuale di istruzione